'Swingarm Big Twin / Sportster Drag King Seats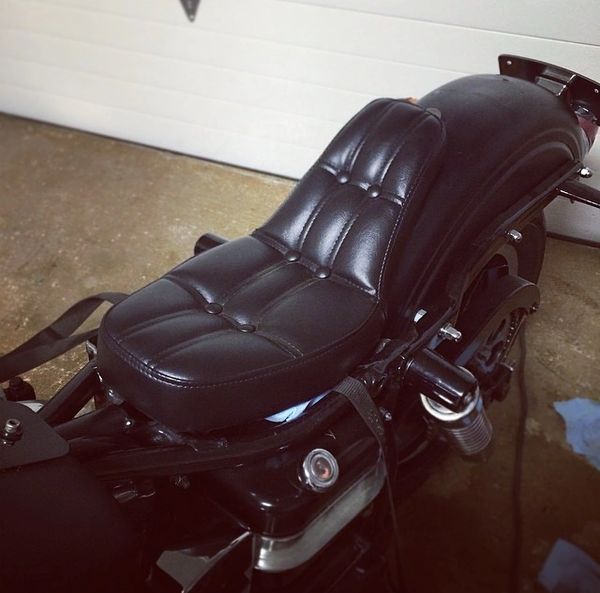 'Swingarm Big Twin / Sportster Drag King Seats
Get a new look for your stock Harley Davidson Swingarm or custom swingarm.
Based on the classic 70's designs but with sleeker lines & a narrower rear section. Perfect for skinny fenders. Designed by Dan Collins of Old Gold Garage. Fits 1965-1984 Swingarm / Big Twin frames and 1982-2003 Sportster frames.

Heavy gauge steel seat pan construction. Beautifully upholstered with double stitched button tuck. All completely hand made in SoCal, USA. Your choice of marine grade vinyls or optional leathers including "distressed" browns that have natural light & dark color tones. 
NOTE: The shape and mounting of these seats is designed for Harley Davidson swingarm frames. There is rear mounting tab or hidden nut in the rear portion of the seat pan that bolts to the fender. You will need to drill a hole in your rear fender to mount this seat. 
Seat thickness is 2 1/4 inches thick. Production time is around 10 business days.* Matching P-Pads coming soon!