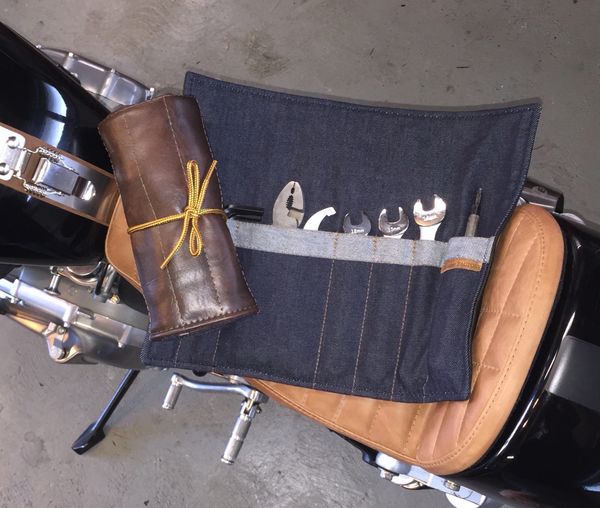 WF Gear Rolls
Road ready tool rolls that can match your seat!
Heavyweight rigid denim interior with a sharp cuff just like you like it. Outside is a cush vinyl shell that can be stitched to match your seat. The look is finished with work boot details. These aren't just for your spanners, you could use these tool rolls for everything from culinary tools & hair cutting kits to drawing sets. It's more like a sleeping bag for your gear. Not too big, not too small, it does it all.

11.5 in. tall x 14.5 in. wide. ​Standard pleat stitch shown. Available in Classic Black or "Distressed" Brown marine grade vinyls.

Hand made in the USA. (Tools not included.)